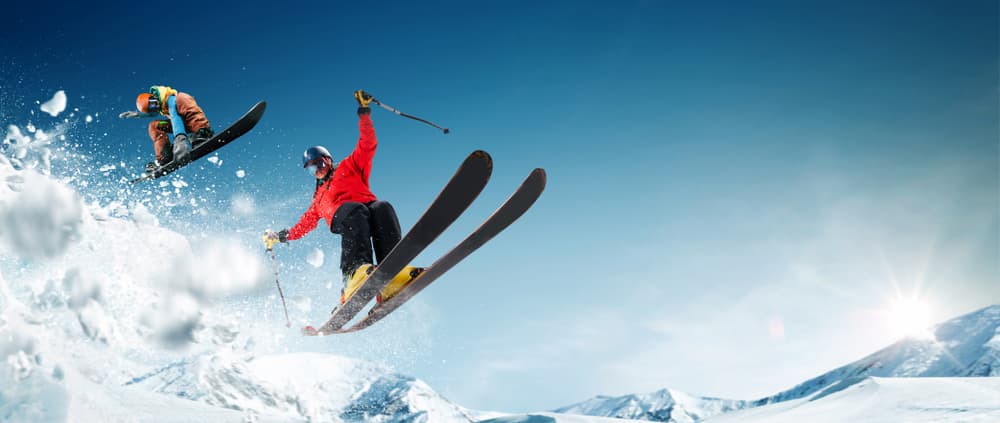 Skiing is an exhilarating experience, with the sound of skis slicing across fresh powder and the rush of adrenaline as you fly down the slopes. Even the lift ride to the top of the slope is a thrill. Before you take to the mountain, make sure you are equipped with properly fitting skis.
When buying skis, you want them to fit well, be durable, and accommodate your skiing style. If you rent skis, rest assured that Virgin Islands Ski Rental will help you find your perfect fit. One of the most common questions for tourists and those who frequently travel to ski in Colorado is, "should I buy or rent skis?" This article discusses the cost and convenience of buying versus renting your skis, things to consider when renting skis, and the place to rent.
Cost of Buying Vs Renting Skis

Cost is a huge determinant when deciding whether to buy or rent your skis, considering they can be expensive. However, the cost of continuous renting might add up fast, depending on your skiing frequency.
Experienced skiers might want to consider buying their skis, as they ski more frequently. Owning skis is a great option for seasoned skiers as it allows them to ski often without additional costs. Renting skis is a smarter choice for beginners. It offers the flexibility of trying out different modern skis before making a purchase. Rental skis are well-tested and constantly tuned to ensure your safety. When you buy your skis, you are responsible for all maintenance, such as waxing and tuning.
At Virgin Island Ski Rental, we provide you with a wide variety of skiing equipment. Here you will find everything you might need to hit the slope at affordable prices, allowing you to find gear for everyone in the family. You can visit our stores in Colorado to get your rental skiing gear or book online for a 10% discount.
The Convenience of Buying Vs Renting Skis

Buying or renting skis is a huge question for tourists when planning a ski vacation in Colorado. Buying skis is convenient for tourists who might not want to waste time waiting in line to rent ski gear. Owning your own skis means you can hit the slopes without any extra hassle.
Renting skis is convenient for tourists who travel long distances to enjoy Colorado skiing. They can avoid travel headaches like carrying a heavy ski bag or paying additional luggage costs.
It is also essential to note that not all shops and rental resorts offer the same ski services in Colorado. As a result, tourists might be forced to navigate several shops and resort rentals to get all the gear and equipment they might need. However, Virgin Island Ski Rentals offers a wide range of ski rental equipment to skiers of all categories to make their vacation memorable.
Things to Consider When Renting Skis in Colorado
Growth is a factor to consider, especially for kids. Ski enthusiasts and tourists should consider renting skis for their children as they grow fast and outgrow their expensive skis quickly. Adult ski sizes also vary. Select an appropriate size for comfort and great performance.
Skill level: Beginner, Intermediate, & Expert Skiers
Resort rentals such as Virgin Island Ski Rental provide you with all ski gear and equipment, such as short skis with loads of flex for beginners and longer and stiffer skis for experienced skiers.
Your skiing skills determine the ski shape you select. Resort rentals have a variety of skis with different shapes depending on the snow conditions. Consider ski shape before renting if you plan to try different skiing styles.
Whether you should buy or rent your skis depends on the following factors:
How often do you plan to ski
Skill level
Family/group size
Budget
Finding the Best Ski and Snowboard Rentals for Colorado Mountains

Visiting the Colorado Rocky Mountains provides tourists with stunning views and an opportunity to participate in thrilling recreational winter sports. At Virgin Island Ski Rental in Silverthorne, Colorado, we provide various ski packages at affordable rates so you can access high-quality, premium gear for every skill level.
We have personally handpicked, hired, and trained staff who provide you with the best services and guidance on choosing equipment. Contact us to book your rental skiing equipment.
Image: Artur Didyk/Shutterstock