Date: December 7, 2022
Categories: blog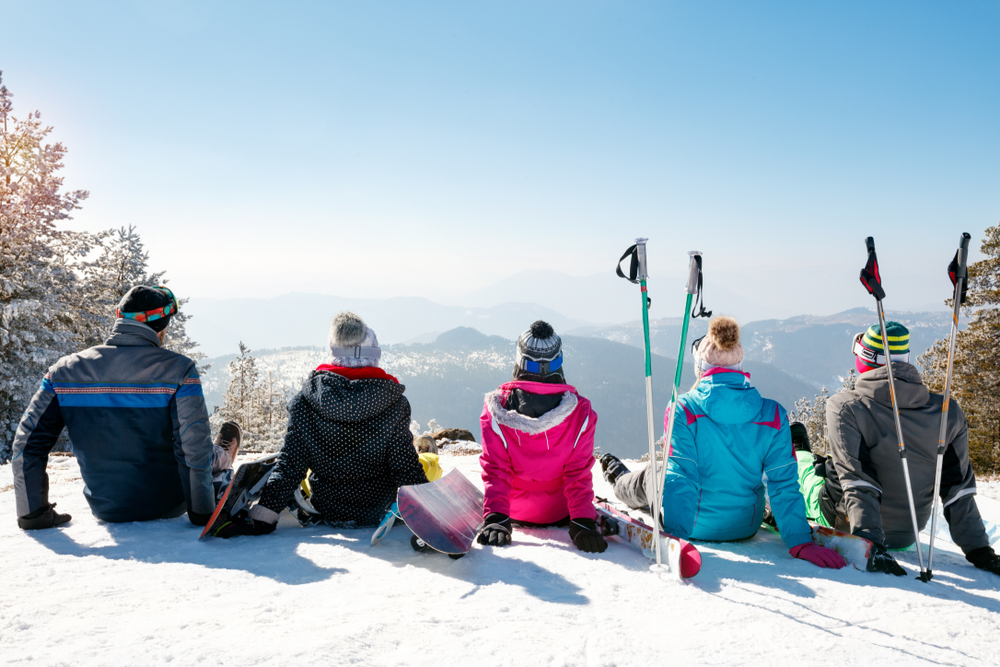 The ski season in Colorado begins with considerable anticipation in October each year. Remembering the season opening and closing dates for Colorado's ski resorts is essential whether planning an early or late season vacation.
After the first ski resorts open in mid-October, most open between early November and mid-December until nearly all are accessible. View the comprehensive list of Colorado's most popular ski areas and some of the hidden gems of Colorado skiing.
Keystone Ski Season
If proximity, price, and terrain possibilities for every style of skier are priorities for your ski holiday, Keystone, Colorado, is the place to go. A ski holiday in Keystone is truly a slice of heaven for everyone on and off the mountain. Tubing, fancy restaurants or quick (and inexpensive) lunches, après cocktails, excellent skiing, and family-friendly trails are all available at Keystone.
Every skier can locate a slope that suits their skill level. The "learning section" of the Ranger chairlift and all the green routes off the River Run Gondola are ideal for beginners. In addition, children of all ages enjoy Keystone's several Kidventure Zones consisting of exciting tree pathways and mini-themed camps.
Breckenridge Ski Season
Breckenridge's ski season starts in early November and ends in early April. January is the coldest month in Breckenridge, with an average daytime temperature of 30 degrees, while April is the warmest, averaging in the upper 40s. Notably, weekends and holidays like Thanksgiving, Christmas, and Presidents' Day are the busiest and most expensive times for lodging and lift tickets.
The best opportunities to get discounts are at the beginning and end of the ski season, although visitors should be aware that not all ski routes are open in early November and April. This time is also ideal for signing up for one of Colorado's most incredible snowmobile trips.
Arapahoe Basin Ski Season
Many Coloradans refer to Arapahoe Basin as "The Legend" because Arapahoe Basin has one of the longest ski seasons in North America, spanning from October to June and sometimes beyond! Skiing some of the world's finest terrain while appreciating the 360-degree vista from the peak and lunch at Black Mountain Lodge is an adventure to pursue.
Arapahoe Basin Ski Area's location and culture distinguish it from the other Colorado ski resorts. It is typically one of the earliest and last ski areas to open and close in the United States. Locally known as A-Basin, it has a reputation for challenging terrain and fun, upbeat atmosphere. Arapahoe Basin, Colorado, is popular with local and out-of-town skiers alike.
Copper Mountain Ski Season
Copper is renowned for having the early-season snow required to open the first super-pipe of the U.S. season and consistently offering the ideal conditions for the 2,465 acres of fantastic trails and community space. In addition, the mountain's naturally separated terrains allow skiers and riders of all skill levels to enjoy the mountain.
The degree of difficulty increases as one travels from West to East. Copper Bowl, Spaulding Bowl, and Resolution Bowl provide expert skiers and riders with excellent cornice and tree skiing. The Woodward Mountain Parks provide progressively challenging freestyle features such as jumps, rails, and boxes. Copper Mountain Resort has something for absolutely everyone.
Loveland Ski Season
Loveland Ski Resort is close to the homes and hearts of generations of skiers and riders in Colorado. Just 53 miles from Denver, Loveland offers uncrowded slopes, exceptional terrain, free parking close to the slopes, and a season that extends from October to May. Loveland also receives an average of 400 inches of snowfall per year, more than any Front Range or Summit County resort. As a result, Loveland is an ideal location for individuals who wish to ski and ride.
Find The Best Ski & Snowboard Rentals For Colorado Mountain!
With the list above, you can determine the best travel dates for your ski trip. Do you want to go skiing but need the right gear? Virgin Island Ski Rental has everything you need for your mountain skiing experience, including equipment rentals and cold-weather gear, at very affordable rates. 
We can reserve ski and snowboard equipment for you in advance. Booking with us is easy. Fill in the booking form available on our rental-booking page. Contact us for more information on ski and snowboard rentals or ski seasons and resorts. We're located in Silverthorne, CO!
Image Credit / Shutterstock / Lucky Business