Date: June 21, 2022
Categories: Ski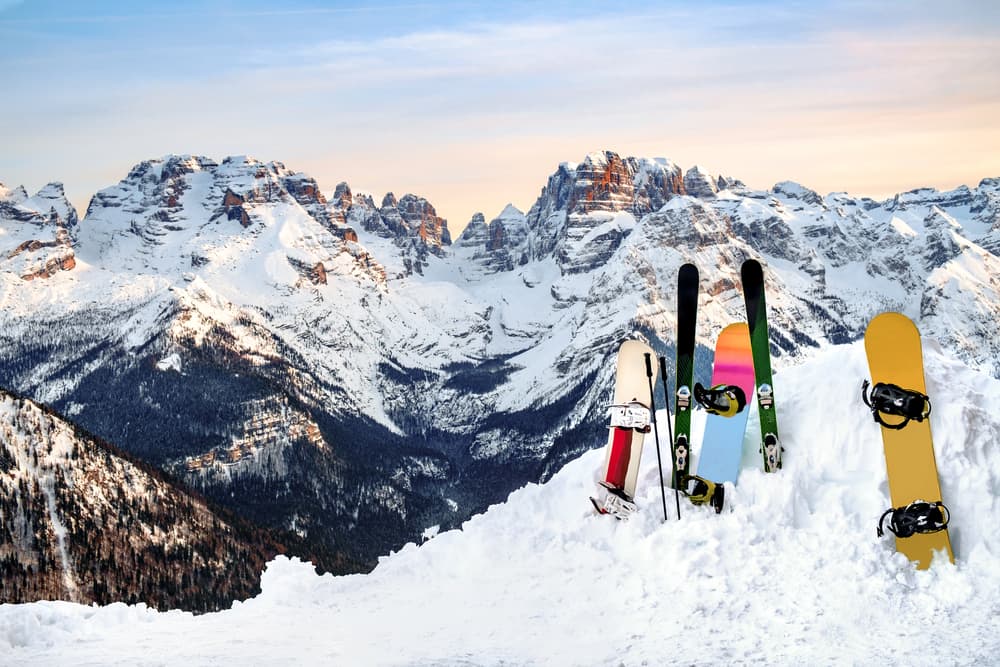 Skiing on a freshly waxed snowboard is fun and exciting, whether you are a beginner or an experienced snow enthusiast. Waxing your skis or snowboards regularly is an important part of maintenance. Skis and snowboards dry out, and the edges rust from excess moisture. To keep this from happening, their maintenance is instrumental. Waxing increases the ski and snowboard's durability allowing them to serve you perfectly in the long term.
At Virgin Island Ski Rentals, we provide the best ski and snowboard rental packages for the season in Colorado when you book over the phone. Our ski equipment package includes boots, skis, and poles, while the snowboard package includes bindings, snowboard, and boots. We aim to provide high-quality services and equipment to enhance your skiing or snowboarding experience. We also enlighten you on how to maximize your experience by waxing the skis and snowboards.
The Importance of Waxing Your Skis
We recommend that you wax your skis or snowboard after every 6 to 10 days of skiing, depending on some factors. How often you wax your skis depends on the riding condition, the speed you want to attain, how often you use your snowboard, and the base's structure. You can wax your snowboard after 2 to 3 days of full riding for maximum performance.
You know it is time to wax your skis when the base feels rough when storing the skis for the next season, when temperature changes and snow changes from wet to powder, and when there is fresh snowfall. You can wax brand new skis or snowboards for maximum performance, although they come waxed.
Why Do Skis Need Wax?
You cannot control the snow conditions you ski on, but you can maintain the ski or snowboard base by waxing it to make it slippery. We recommend ski and snowboard waxing for two main reasons:
Ski Waxing Improves Speed
You can wax your skis to avoid sticking in the snow, allow the ski to repel water, and glide freely, which enhances speed and pleasure due to smooth skiing and snowboarding on the slopes.
Equipment Longevity
Waxing is important as it promotes snowboard and ski longevity by preventing them from drying out. You know your snowboard or skis have dried out when the bases turn white, look gray or chalky, discolored, and when they move slowly in the mountains. Waxing prolongs the ski's longevity by sealing the small holes and scratches at the base caused by exposed rocks, and it also prevents water from entering the core.
How to Choose a Ski or Snowboard Wax
Selecting the correct wax for your ski or snowboard is important, as it lubricates the base enhancing your glides. The right wax protects the base from friction that causes oxidation, which shortens the usefulness of the snowboard. Our Virgin Island Ski Rentals staff help you select the right wax by considering factors such as:
Temperatures
You should select hard waxes when the temperatures are cold and when new snow forms sharp snow crystals.
Wind and sun
Wind decreases moisture in the snow, warming up the weather. You can use Klister wax, as its sticky nature reduces friction on skis on melting snow.
Find the Best Ski & Snowboard Gear for Colorado Mountain
Check out Virgin Island Ski Rental for the best skis and snowboard packages and waxing and tuning services in Silverthorne, Colorado. We also have competent and friendly staff ready to guide you on the best wax for your skis and snowboards. They also show you how to apply it on the skis. Contact us for any inquiries.
Image Credit: Masherov / Shutterstock
Our Services & More
Equipment Tuning – Snowboard & Ski Rental Packages – Contact Us