Date: August 25, 2022
Categories: Ski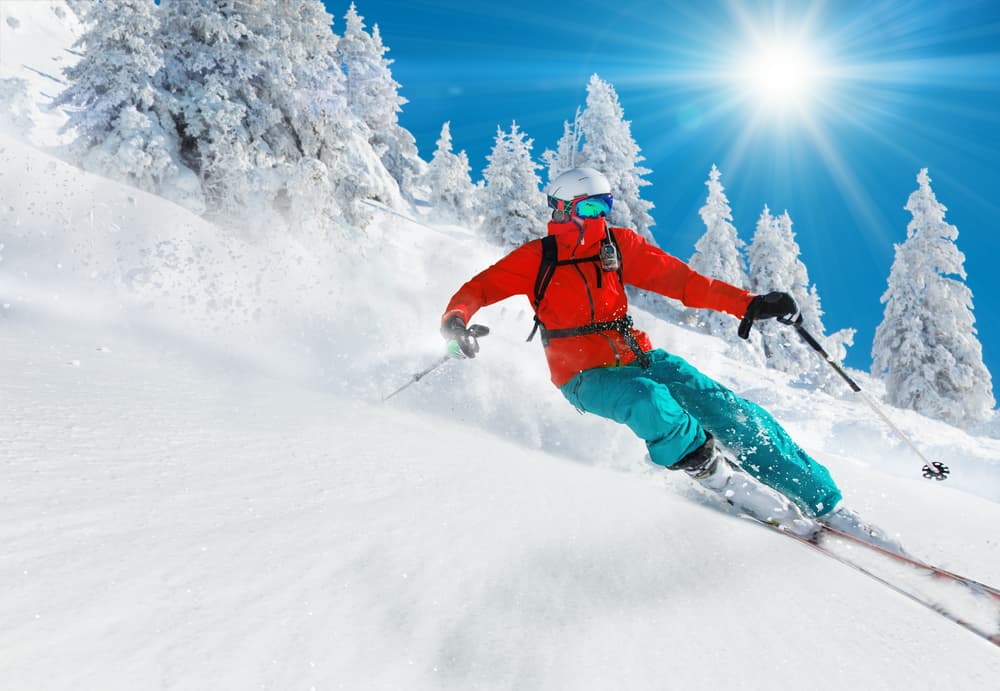 Renting ski equipment is a major decision when planning a skiing trip. It can also be an intimidating process if you have never rented skiing gear before! You might not know what equipment to book, the type of skis, or what ski boots you will need. But we've made ski rental easy with our ultimate guide to ski rental, helping you save time and get on the slopes!
At Virgin Island Ski Rental, we have highly trained and experienced staff to help you through the entire ski rental process to ensure you hit the mountain with the best quality equipment. Let's jump into a few factors that skiers should consider when renting skiing equipment.
Ski Boot Rental Consideration
Ski boots are one of the most important components of ski gear, considering even outstanding skiers might not reach their peak performance with poorly fitted boots. When you visit our ski rental shop, we'll help you pick the best pair of ski boots for your needs. We'll also fit them properly, so they're comfortable and give you maximum control. And if you need any further assistance, we'll be happy to customize them to suit your individual preferences.
Ski Rental Sizes to Consider
Ski sizing can be confusing. Fortunately, our staff are experts at fitting you with the proper ski size. When choosing a ski rental, you should consider the height and shape of your body, as well as your skiing knowledge and abilities. Your ski must have a suitable length matching your weight, height, skills, and style preferences.
We recommend soft, short, and narrow skis for beginners and lower intermediate skiers, considering it is easy to learn the basic techniques and complete turns. Slightly stiffer and more stable skis for solid are better for intermediate skiers looking to maneuver varied terrain at high speed.
For advanced intermediate and skiing experts, we advise using demo rental skis for exquisite terrain navigation depending on the terrain you like to ski most. Consider visiting Virgin Island Ski Rental stores in Colorado to explore our wide variety of skis!
Kids Ski Rental Consideration
Your kids deserve perfect skiing gear on every family ski trip. Our qualified staff at Virgin Island Ski Rental can help you find junior ski gear that fits your kids right, making sure they hit the mountain in safety and style. In addition, we offer a junior package with skis that provide superior stability and support, keeping your kids steady when skiing.
Ski Rental Prices
Our ski rental prices vary depending on the equipment you rent and the time you rent it. Competitors may offer low prices for bottom-barrel equipment, but we believe in safety first and only the best ski gear. Virgin Island Ski Rental offers you competitive prices for top-quality, well-maintained ski equipment. We also offer a 10% discount for all the rental packages booked online.
Ski Tuning and Maintenance
You need to wax and maintain your skis to experience top-notch skiing. Well-tuned and properly waxed skis are fun to use since wax provides more speed, and enables you to make easy and smooth turns. At Virgin Island Ski Rental, we ensure you achieve the utmost skiing experience by providing you with competitive full tuning and waxing packages.
Whether you're a beginner or an expert skier, having the right ski equipment is essential for enjoying yourself on the slopes. It boosts your confidence and comfort, giving you an unforgettable skiing experience.
Find the Best Ski & Snowboard Gear in the Rocky Mountains
When looking to rent the best ski and snowboard gear, Virgin Island Ski Rental is your perfect consultant. We offer a variety of rental packages that allow you to access all the equipment needed to hit the Colorado slopes. Book online to access our high-quality skiing equipment. Contact us for more information.
Image Source: Lukas Gojda / Shutterstock
Our Services & More
Equipment Tuning – Snowboard & Ski Rental Packages – Contact Us